Spend your money wisely! On product design and electronics manufacturing services.
Date of publication:
18.05.2020
Product development spending can be a major item in many company budgets. Global manufacturers of electronic devices often have the means to initiate many projects and run them simultaneously, to eventually continue only those that have prospects to do well in the market. Can such an approach continue?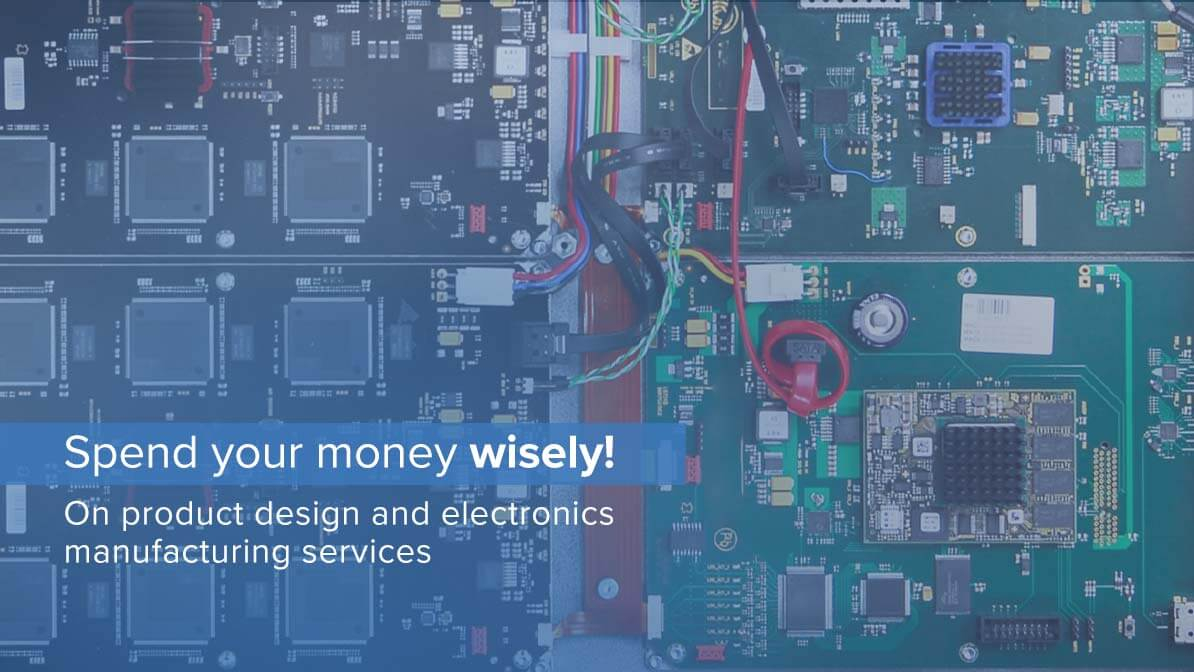 Can we still afford such nonchalance as regards our product development in the wake of the coming crisis? Time will tell. It's like with contracting electronics manufacturing services. The number of decisions and factors that impact not only the manufacturing cost but also the product's after-sales service is so big that it requires a lot of imagination and pragmatism. What decisions should you take so that they do not become an expense, but bring real value to the company? Right now, we are living in a time of major change on many levels of our private and professional lives. It's worth giving it a thought whether you should reconsider your approach to your project development costs and electronic manufacturing services in this aspect. We have a lot of experience here because, together with our customers, we have been working on how they can spend their money wisely for years.
A Mercedes, a Fiat, or maybe just a scooter.
What is your product going to be?
When developing a product concept, businesses very often can't resist putting as many functionalities as possible into the device. Of course, such an approach can ensure much larger sales markets. But are you aware of how this can impact the device's design or manufacturing costs? We know from experience that in such cases you should analyze each functionality versus its cost over the product's entire life cycle. This allows you to take an optimized decision and carefully manage your costs. At this stage of defining the product, we usually suggest various solutions to boost product profitability.
How to make smart investments in product design?
In terms of time and money, product design is often a highly underestimated stage. Especially when the product concept hasn't been fine-tuned yet or requires tapping into new technologies you've never used before. This is where a transparent working relationship is especially important. One example of our transparency in practice is your ongoing access to the reports that record the time and material resources allocated to the project.
If the budget is limited and there are doubts at the concept stage, you don't have to immediately begin the product design project. In such situations, we suggest starting with less cost-intensive steps that will verify our propositions. We begin by using the existing components: we create a model based on evaluation boards available on the market. Such an approach allows us to minimize the risk caused by selecting the wrong technological pathways.
Another solution to optimize costs at the product design stage is to involve the customer's engineering resources in the project in selected areas. Of course, such an approach is possible only when such human resources are available. We've had a good experience working like this and we know that it can be beneficial to the way the device design project progresses.
Total Cost Ownership vs. unit cost
When talking about the overall cost of the delivered products, we estimate it based on the Total Cost Ownership (TCO) method, which covers both direct and indirect expenditures. It takes into account not only the obvious costs, such as components, mechanical intermediate products and labour, but also the cost of transport, logistics, customs and other hidden costs which, if not defined, can actually influence the product's profitability.
When contracting design services and/or EMS, it is a good idea to look at the project comprehensively. The low price or underestimation of a selected aspect of a project often creates major problems at later stages, for example in manufacturing, or even after the product is launched.
Sometimes, stringent limits aimed at cutting component costs can result in a poorer quality of the electronic device. And this implies more maintenance interventions. In such a case, any benefits derived from lowering the BOM (Bill of Materials) will be only short-term because the cost of maintenance can turn out to be much higher and therefore the total profitability of product sales would be much lower.
Run-up to production as an opportunity to vet costs
Having a completed design for the device, it is a good idea to look at its manufacturing costs before making pilot-scale batches. We believe that there is a lot of room here for smart savings. A critical common-sense assessment of the original design and an open approach to looking for new solutions can yield tangible benefits.
We begin by vetting the BOM and looking for lower-priced replacements for the components that are not critical to the electronic device's efficiency. On the other hand, we make sure that the product's critical components are supplied by reliable brand-name manufacturers.
We know from experience that building a supply chain based on local suppliers guarantees more cost-effective transport and lower prices with no compromise on quality. Smart supply chain management, so as to avoid spending too much money and still maintain the availability of the materials, is just as important.
We also review the manufacturing process itself, the testing and the final product assembly as well. Sometimes, it is worth going back to the design stage and changing the device's design so that it ends up cheaper to manufacture. You will get money spent on redesigning the device back very soon. In the economies of scale, this makes a really big difference.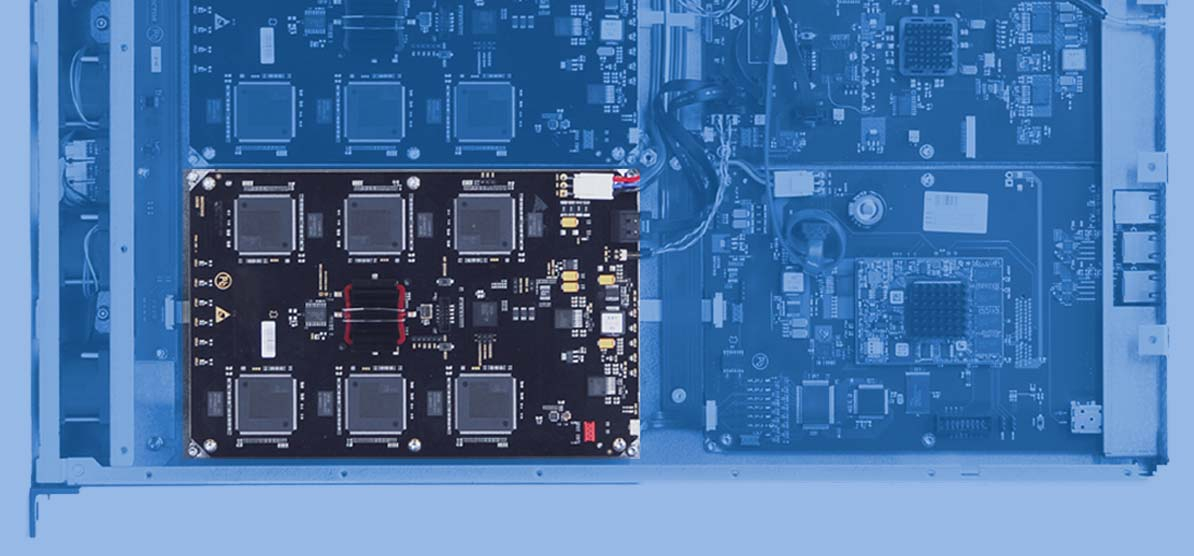 IPTV decoding board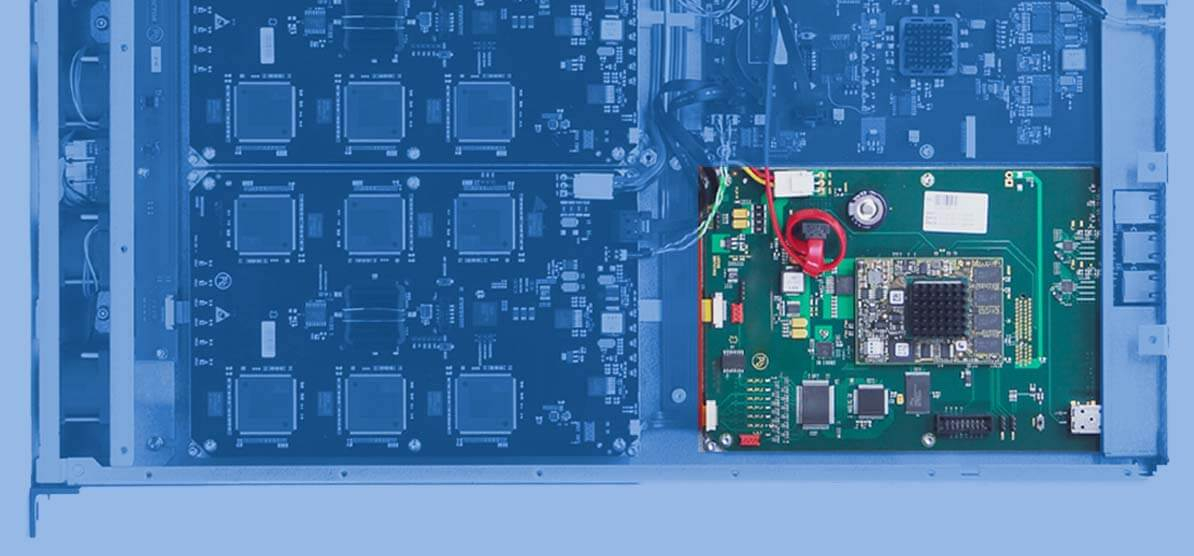 IPTV processing board
What should electronics solutions cost me exactly?
You should ask yourself about your product's component costs. Is your electronics manufacturing services provider sharing any insight in this matter? If not, you should choose a flexible partner who builds relationships on mutual honesty and transparent communication. Among other things, this translates to cost transparency and access to open-book costing. This way our customer knows the exact prices of the SMT, printed circuit board assembly (PCBA), assembled electronic products, EMS workforce labour, systems testing and others.
We know from experience that determining these costs is easy if the device is manufactured or assembled in a well-managed factory that puts a premium on productivity and efficiency.
When time to market makes a difference
There are situations where the time to market is the most important factor. Usually, this is associated with a need to secure a good position in the market or with the fact that the only or best window of opportunity to launch a product has emerged. In such circumstances, the flexibility of the product designer and manufacturer is very valuable. We know from experience that the availability of various engineering competences within the same organization makes it possible to save not only time but also money. When launching production of electronics solutions, being highly pressed for time, it is very important to have teams in charge of product design and the device's manufacture in the same location.
Just as important here is the partner's availability in terms of the number of days it takes to get to their headquarters. The customers we work with appreciate our location in the heart of Europe, in northern Poland, at the intersection of air, sea and land routes.
How to shorten the lead time?
When you want to shorten the lead time, you also take a somewhat different view of the product manufacturing costs. At that point, the most important thing is to shorten the standard component availability lead times. Usually, it's 10-12 weeks. However, additional sourcing with brokers or distributors can help greatly shorten lead times. A large network of local suppliers and partners can also help because using their services often maximizes availability and minimizes the transport time. The latter can also be reduced by the choice of the mode of transport. For example, shipping by air may not come cheap, but it can guarantee quicker availability of components. All these factors shorten the supply chain so you can reduce the time you need to manufacture the first batch of products and launch them as intended.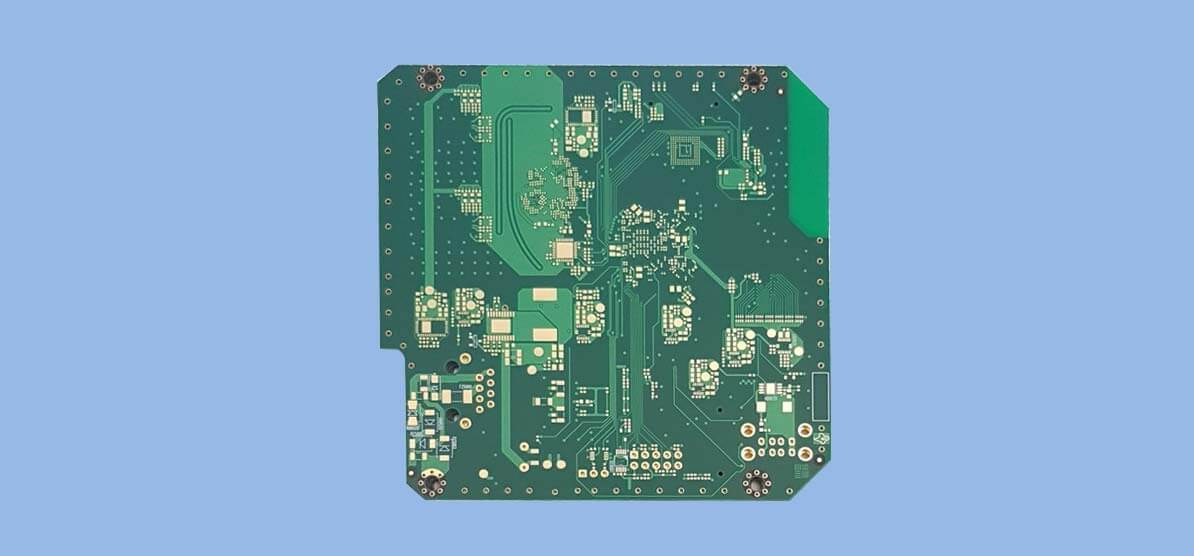 Sigfox gateway board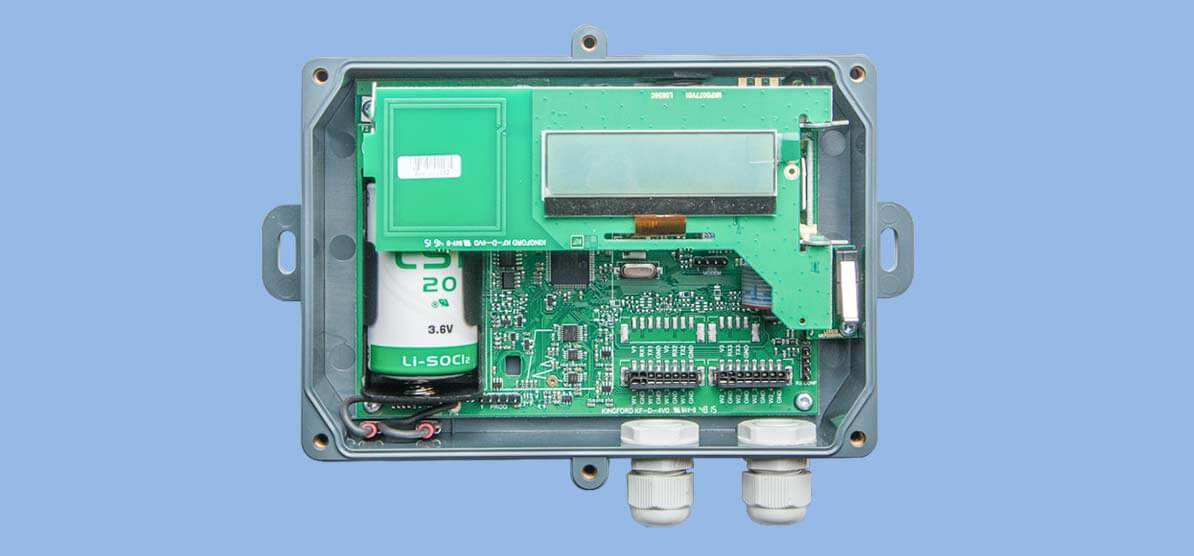 Smart metering hardened device board
We spend your money wisely!
Warren Buffett once said, "Price is What You Pay; Value Is What You Get." In line with this belief, we look forward to working with all companies who expect a business partnership from their electronic devices manufacturing and design services provider.
Our flexibility is an advantage which comes from comprehensive engineering services, starting with a raw concept, through feasibility study, design, prototyping to volume ramp-up, all under one roof.
We believe that honest and open communication between the parties involved in the project yields mutual benefits. By knowing our customers' long-term goals, we can suggest solutions that will best address these objectives. We are aware that spending money is not an issue, but the wise investment is a challenge.
At VECTOR BLUE HUB, we have a common-sense approach based on mutual trust. In our daily work with our customers, we put a premium on making it easy to do business with us and acting fast. So, if you're thinking of working with us or want to find out something about our offer, fill in the form below and we will call you back within 4 hours. Check us out! :)