Why sketching is an important part of the hardware design process?
Date of publication:
20.04.2020
Sketching ideas is one of the first steps that you have to take when designing a product. Of course, it doesn't just need to be used in a professional design process; this approach is well worth using in the visual presentation and development of any idea. The advantage of sketching is that you don't have to be a trained artist to create sketches. With them, design concepts can be presented and explained easily.
What is product design sketching?
The design process usually begins with identifying a need. Once the base requirements are defined, concepts are created to meet the user requirements. Sketching comes in mainly at this early stage of product design when there is a need to produce many hardware concepts.
We make sketches with pencil and paper or on a whiteboard, that is with the simplest and most available tools. Sketching is about making simple, rough or even smudgy pictures. No need to worry about the design aesthetics, just focus on a quick expression of ideas instead.
Product design sketching is based on presenting the product's main functional aspects and structure and defines its essential components. This makes it possible to focus on the product's base form and define its framework, without getting much into detail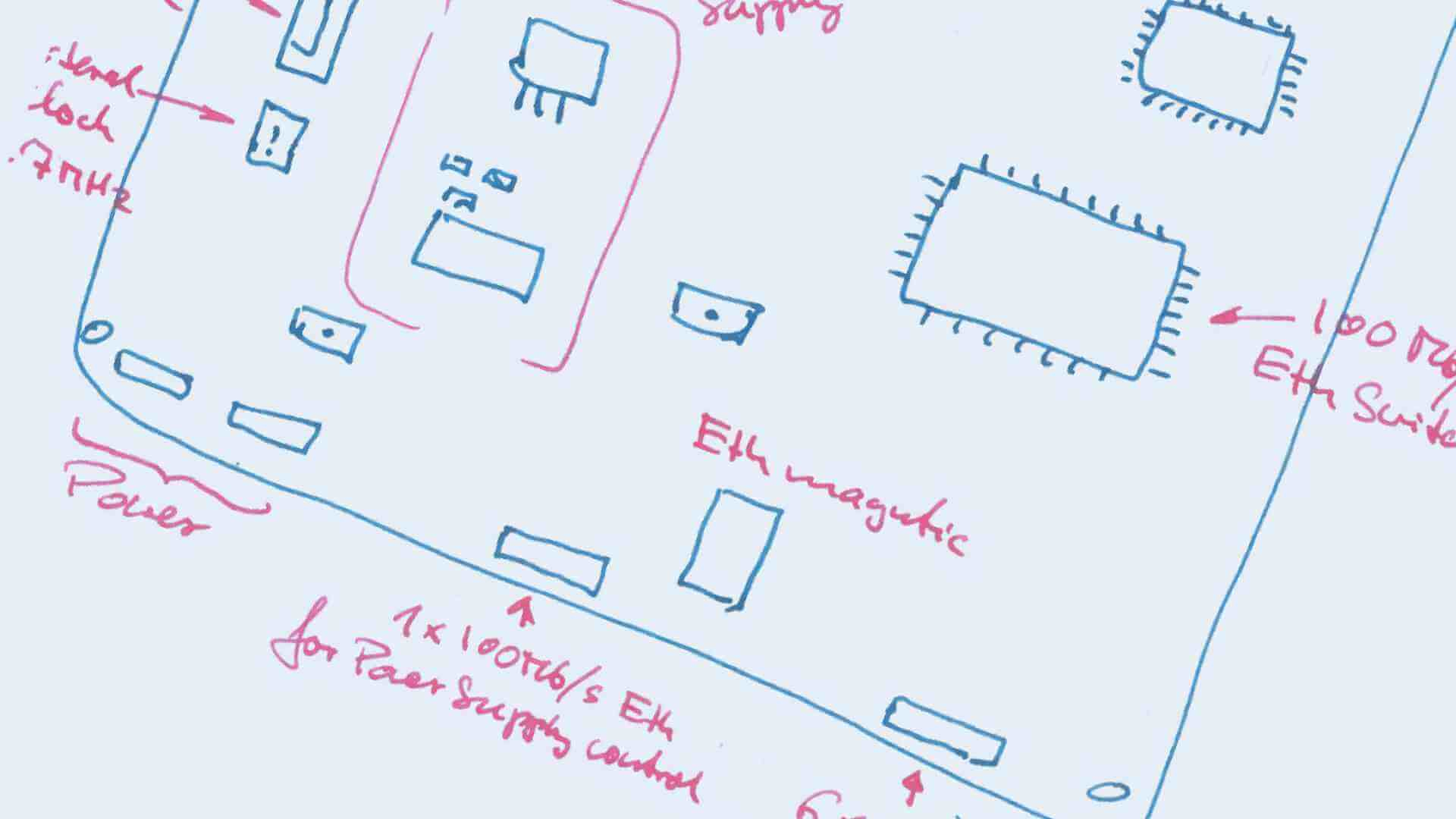 sketch of electronic components arrangement on the DVB-T modulator board 1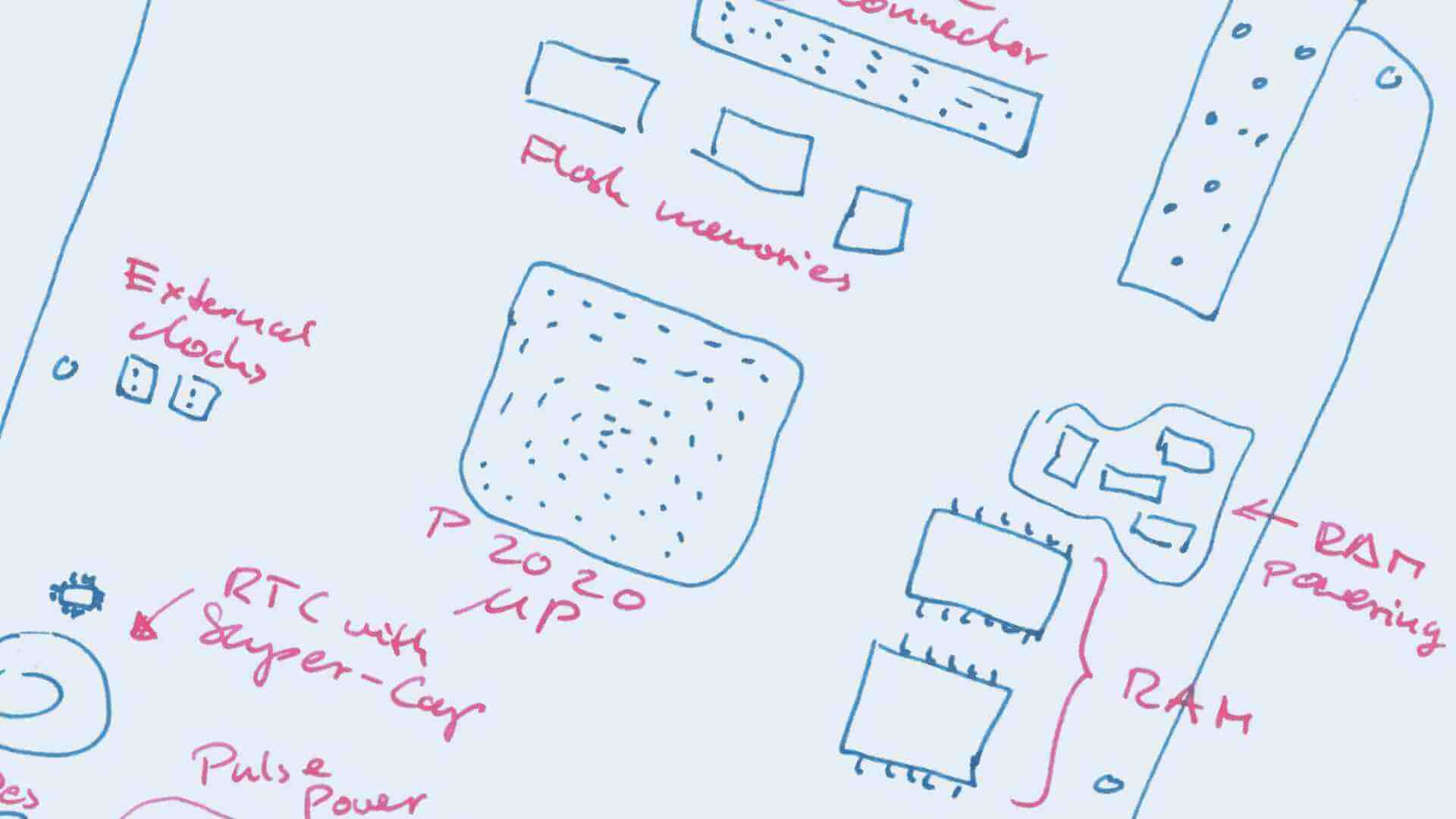 sketch of electronic components arrangement on the DVB-T modulator board 2
Rapid concept development in successful hardware design
Sketching helps to set free the process of conceptual thinking. It is a method that allows the mind relax and open to expressing mental pictures. As a result, the mind becomes flexible and can easily analyse a problem taking many different aspects into account.
When sketches are produced, the idea develops and can be experimented on in many different ways. The larger the number of concepts developed, the better the product ideas will be. In this case, old-school sketching techniques are best. Unfortunately, all advanced design software has rigid sets of tools that make quick articulation of new ideas inaccessible. Computer rendering, state-of-the-art CAD designs and modelling are certainly all excellent tools, but they don't give us as much freedom or possibility as pencil and paper do.
Sketching is also an excellent way to resourcefully generate a large number of concepts. Within a couple of hours, you can develop many potential solutions to any design problem. It is also the best way to verify your vision and to decide whether it's worth developing further. This is why it is a vital step in the design process. With it, you can save time before the digital design even begins.
Sketching in the designing team
Group sketching by a design team makes it possible to develop some of the best ideas. Through teamwork, you can quickly come up with the best concepts: ones that will include the point of view of each team member. When defining an idea together, you can get the entire team to identify with what the product represents already at the concept development stage. In such a case, an emotional bond is formed, with noticeable benefits throughout the project.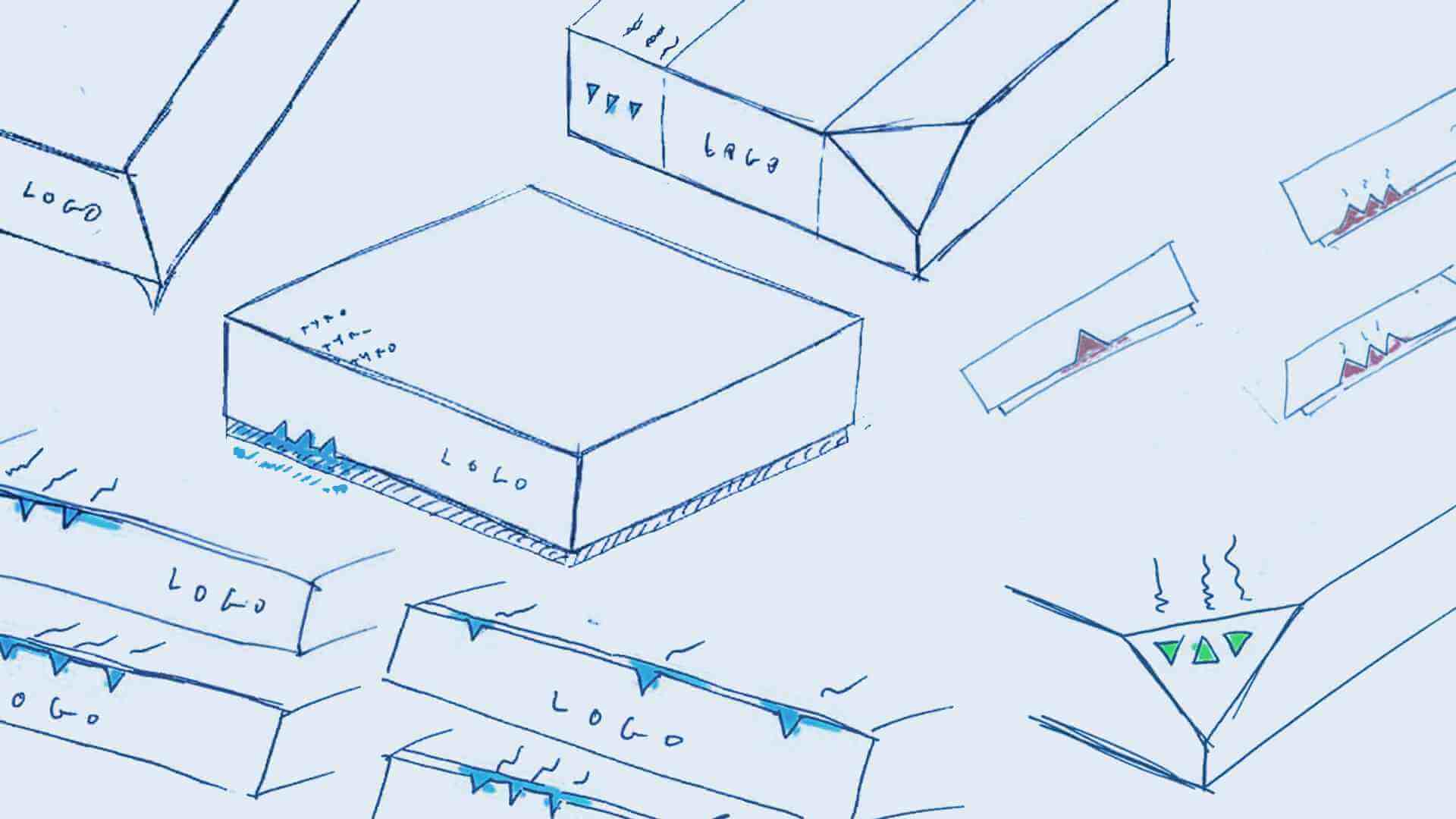 sketch of the housing of the subscriber's device 1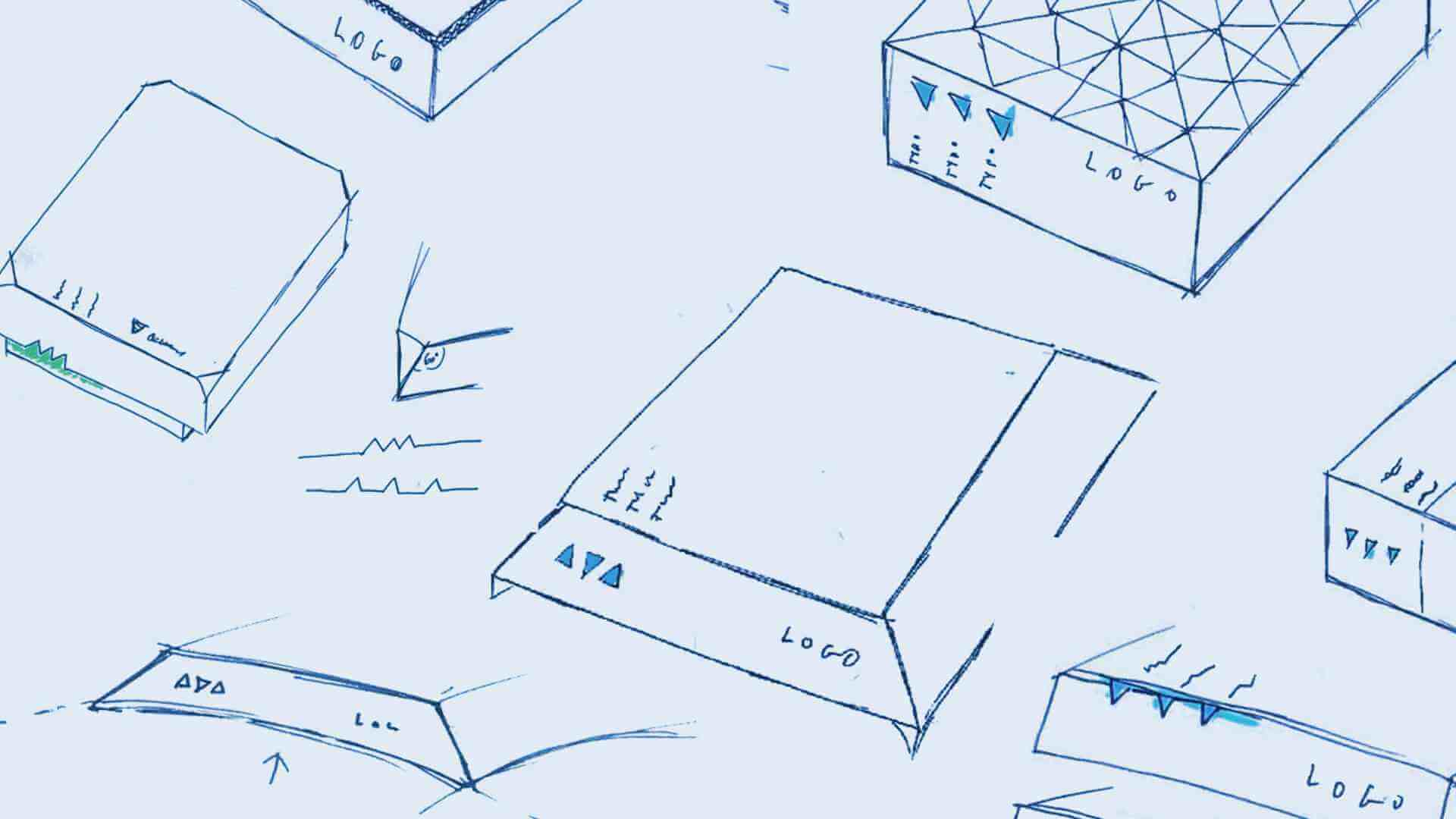 sketch of the housing of the subscriber's device 2
It's efficient. From an early stage you can quickly find and solve the most important problems that may come up in the product design. This is an absolute boon for the design budget.
It's low-cost. The cost of making a product sketch is very low, even with many people involved.

It's quick. By not having to focus on every product detail, the engineers can develop their design ideas in a very short time.

It's easy to present, collaborate on and iterate. Without too many product details, product sketching does not require a lot of skills. Many people can join the process of sketching when they discuss the product concept together.
It integrates the design team around the product vision. Developing a concept together brings a design team together and gets it to identify with the proposed solution.
It gives you speedy feedback. Since a product design sketch is easy to demonstrate, the design team can present it to the project sponsors or other stakeholders in order to get feedback on the design.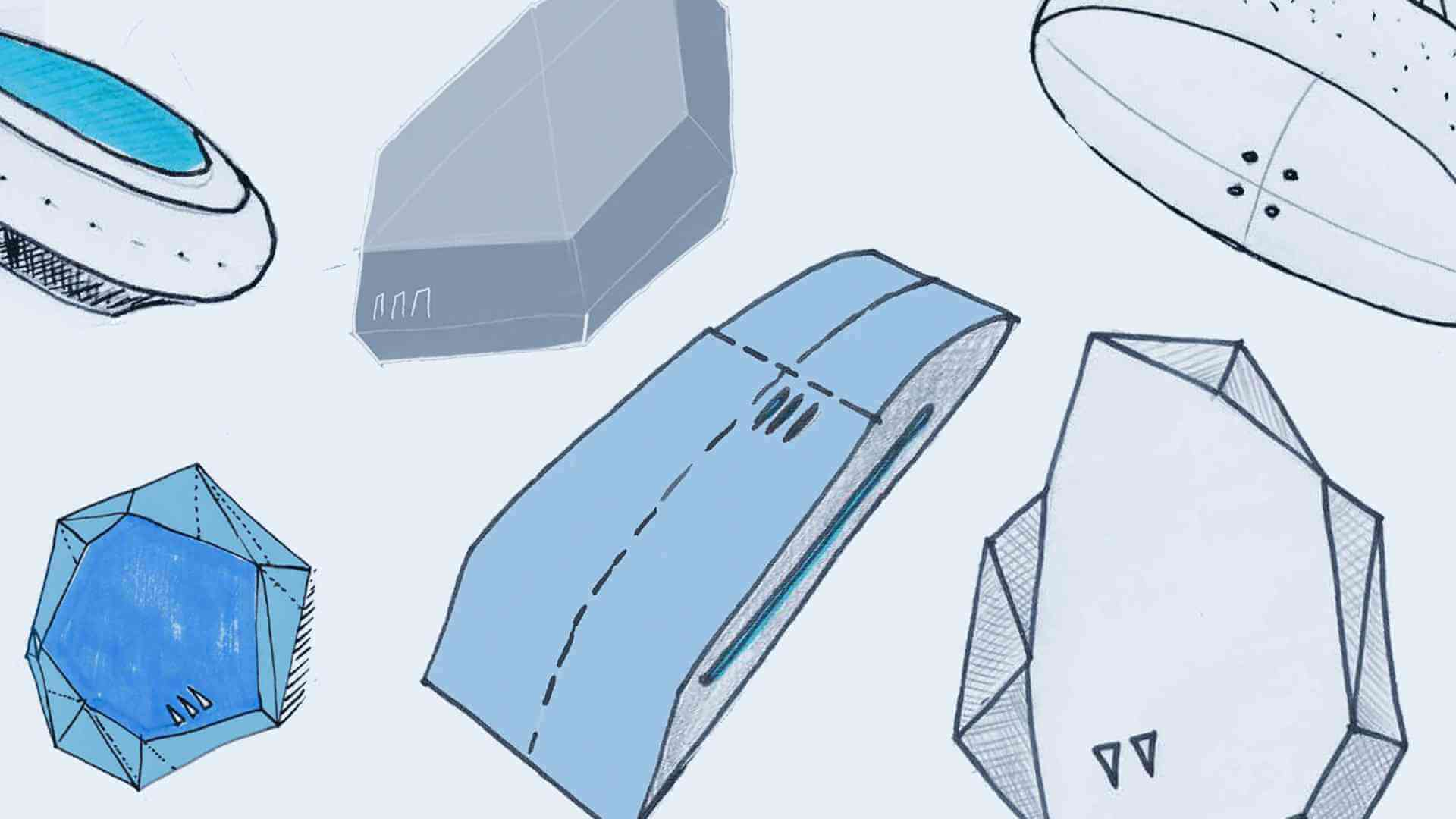 sketch of the beacon housing 1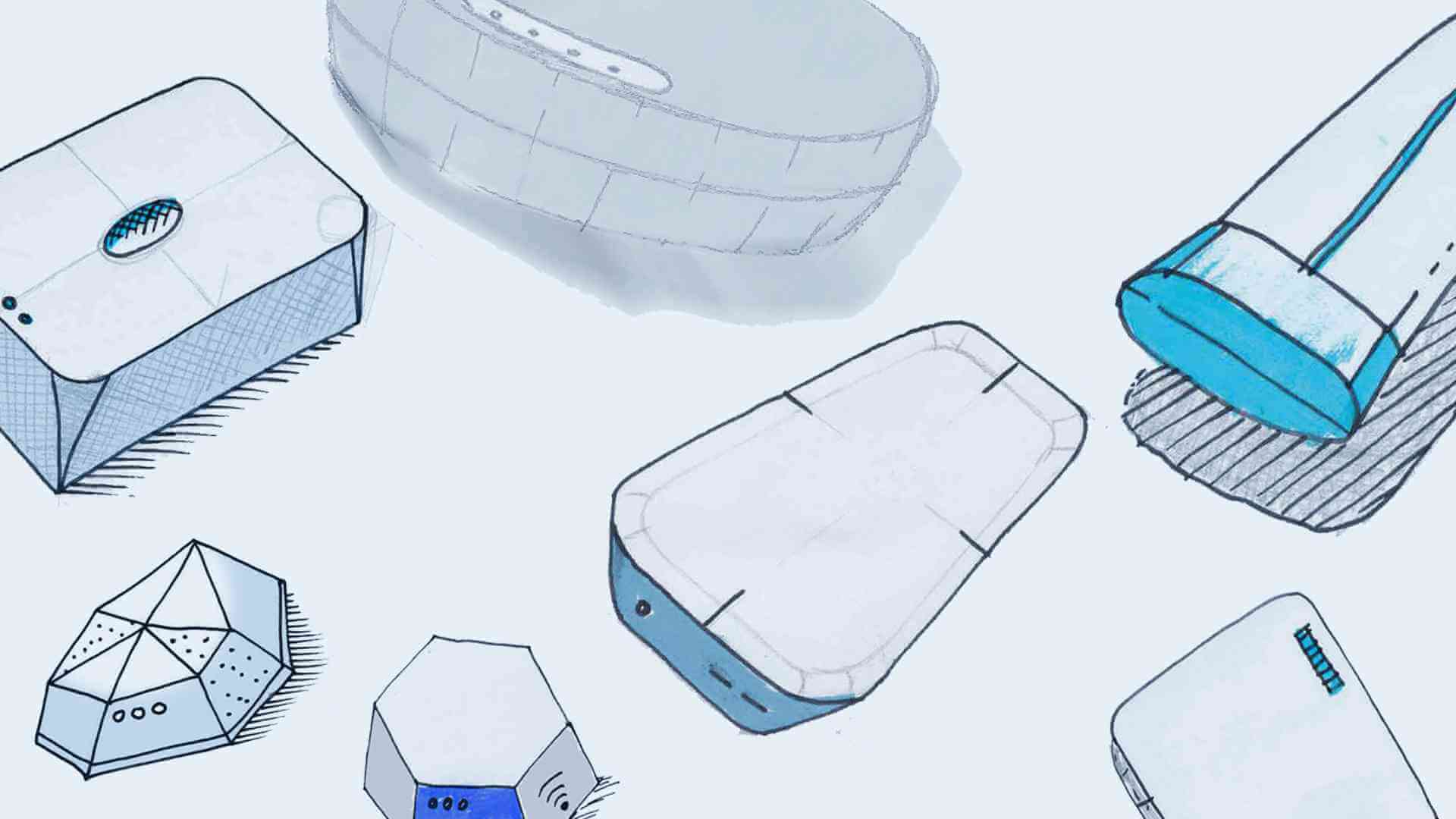 sketch of the beacon housing 2
Product design sketching in practice
Of course, product design sketching is about presenting very general concepts, but also helps to avoid potential problems or even solve them at a very early stage. It helps make sure that the hardware design direction you have chosen is right and eliminates bad ideas.
So if you are at a very early design stage and want to see how we at VECTOR BLUE HUB use product design sketching, make sure to get in touch with us.