Demystifying Electronics Manufacturing Services (EMS) - frequently asked questions
Date of publication:
01.08.2022
What are Electronic Manufacturing Services (EMS)? Should you outsource the manufacture of your electronic products to EMS companies? What are the capabilities of electronic manufacturing services companies? We are asked many questions like this about our industry, and as your close partner in design and manufacturing services for electronic devices, we at VECTOR BLUE HUB can give you detailed answers!
The electronics industry is constantly advancing, and EMS providers like us need to grow to play a vital role in its evolution. Here's a walk-through of the whole process.
What is EMS? - Electronics Manufacturing Services
Electronic Manufacturing Services (EMS) are preferred by companies that design, manufacture, test, distribute, and provide return/repair services for electronic components and offer the assembly of products for Original Equipment Manufacturers (OEMs). This concept is known as Electronics Contract Manufacturing (ECM) or Contract Electronics Manufacturing (CEM).
EMS Companies in the electronics manufacturing industry provide a wide array of manufacturing services, including automotive electronics manufacturing, supply management, technical support, and aftermarket support. EMS providers can be hired at different stages in the manufacturing process.
If you already have a design for a product you wish to develop, you can contract EMS companies to manufacture, assemble or test the product. EMS companies may provide additional onsite services, such as PCB (Printed Circuit Board) etching, or provide these services through other contractors.

Gone are those days when OEMs decided to work with a contractor for solely functional and assembly-only grounds. Today, it is part of a planned business strategy to save time.
Important Terminologies in the Electronic Manufacturing Industry
Electronic manufacturing services EMS are innately complex procedures. They bring with them many EMS manufacturing acronyms and terms to understand. So, here are some of them and their meanings.
ATE – Automatic Test Equipment
This machine was invented to conduct various tests on electronic components, especially when working with high-volume products.
CEM – Contract Electronic Manufacturing
A company that designs, manufactures, tests, and distributes electronic parts.
EMS – Electronic Manufacturing Services
The variety of services provided by Contract Electronics Manufacturers to Original Equipment Manufacturers.
OEM – Original Equipment Manufacturers
The term for a company that designs, sells, and distributes its products by itself.
PCB – Printed Circuit Board
A device that mechanically helps and electrically links electronic components using conductive tracks, pads, and other features etched from copper sheets.
What are the Tiers of the Electronics Manufacturing Industry?
The EMS industry is generally divided into tiers, which are primarily size-affiliated. The tiers are based on revenue. They include Tier 1 to Tier 4. However, the reality doesn't express that Tier 1 or 2 companies are more competent than Tier 3 or 4.
Tier 3 and 4 companies are just smaller companies, while Tier 1 and 2 firms are larger ones. They may both offer the same quality of service and competencies. But, smaller EMS providers are always more open-minded towards partnerships and commitments, unlike larger ones. This makes them sometimes easier to deal with.

What can Electronics Manufacturing Services Companies Do?
The capabilities of EMS (Electronic manufacturing services) providers are often misunderstood. However, one of the primary services they offer is the PCBA -Printed Circuit Board Assembly. Due to innovative technological advancements, the process is faster and more seamless.
Similarly, many EMS providers offer assembly processes combining PCBA, cable harnesses, box build, and testing. This is a complete package, meaning the OEMs get an exclusive offer and don't have to bother about the production process.
The capabilities of EMS engineering companies vary from one another. However, you can expect the following electronic manufacturing services with VECTOR BLUE HUB

PCB assembly
Cable assembly
Electromechanical assembly
Aftermarket services
Conformal coating Repair and revision upgrading
Burn-in and thermal cycling
At VECTOR BLUE HUB, our associated electronic manufacturing services include;
New Product Introduction (NPI)
New Product Introduction (NPI) is one of the most vital processes in electronic product development. We carry out a thorough evaluation of the new electronic product before implementation. The detailed processes we conduct to ensure that the product is fit for the market include; DFMA Design for Manufacturing and Assembly methodology, DFT Design for testability analysis, MEA Failure Mode Effect Analysis risk analysis, and Certification support.

Sourcing and Supply Chain Management
We offer sourcing and procurement operations at VECTOR BLUE HUB. This service is compulsory for every new supplier because we must vet their capabilities, strategies, and reliability. We also aim to optimize electronic production services costs to help OEMs achieve business goals comfortably.
Engineering Services and Product Management
Electronics manufacturing service providers like VECTOR BLUE HUB are also experienced in offering engineering support services like product management and testing. This service includes Engineering Change Order (ECO) management, Alternative Materials Management, and Design for Manufacture and Assembly.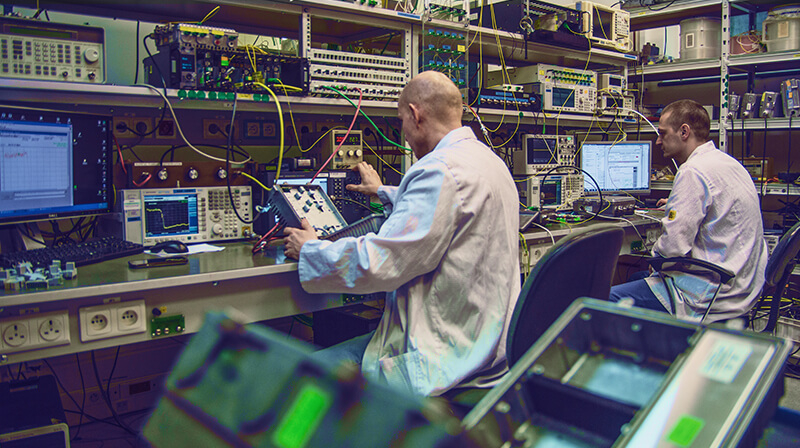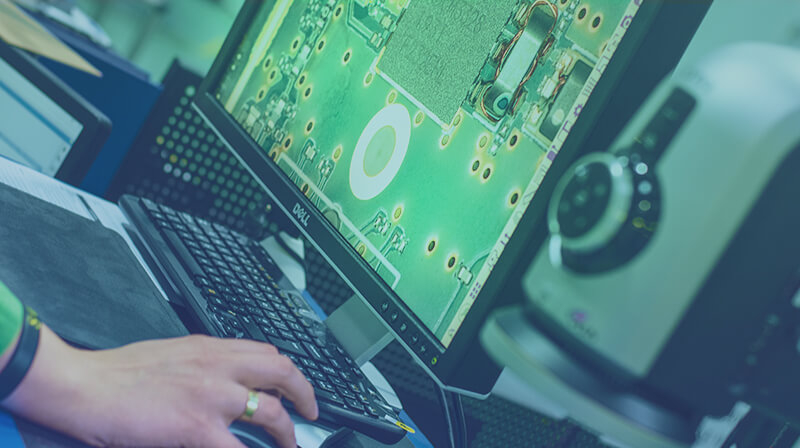 Why Hire us for your electronic manufacturing services?
It's never a total waste if you want to work with an electronic manufacturing service provider. With VECTOR BLUE HUB, you get;
Skilled and experienced workforce
Due to technological advancements, OEMs require a highly skilled workforce and infrastructure and support systems to meet customer needs. This workforce comprises excellent customer service, advanced manufacturing, and engineering expertise.
In such a situation, OEMs can focus on other parts of the production processes while reducing costs and easing the stress of managing a daily production environment. We are very qualified, reliable, and accessible.

Timely Supply
Electronic manufacturing services providers help OEMs get the job done in due time. A delay in production can cause a business loss and potentially ruin its reputation. However, with an EMS provider like us, you can surely get your products delivered at the expected time without delay.
Advanced Technology
Our company uses the latest technology to ensure your products are highly competitive and stand out in the market. You can check our tools and equipment before dealing with us.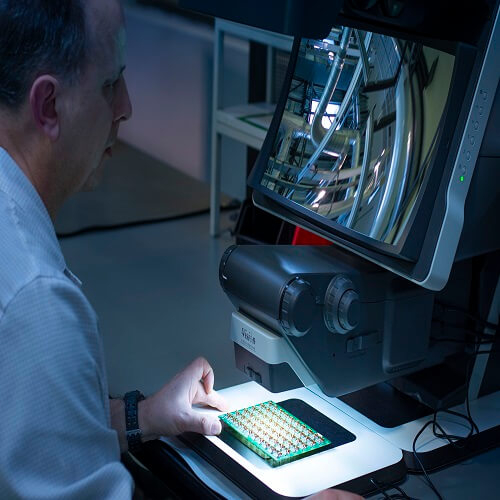 Direct Fulfillment Services
We will offer fulfillment services, including troubleshooting defective products and making the required repairs before returning them to their depot. This is cost-efficient and time-saving.
Industry Compliant Electronic Products
With the strict quality policies for the electronics field, you can be assured that VECTOR BLUE HUB obliges to those standards and supplies goods that have been sampled and are error-free.
The Best Electronics Manufacturing Services provider: VECTOR BLUE HUB
What makes us extraordinary? We represent the under-one-roof concept, where the design and electronic manufacturing services remain in one place. Our core values are transparency, responsibility, high quality, and good business relations. We are the EMS company and will help you streamline your plans, making them as efficient and practical as possible.

Contact us and our team of experienced, skilled, and reliable experts will be available to get in touch with you! Be among the group of satisfied customers today! We're always available to talk! Book a free consultation here! Our team will reach out!