Five reasons why you should seek an EMS partner that sticks to Design for X (DfX)
Date of publication:
07.12.2020
The road to bringing the final electronic products to the mass market can be bumpy and fraught with difficulties. Everything starts with the custom electronics design, where we identify the requirements and establish a set of technological standards such as communication protocols.
Therefore the more we fine-tune this process, the better the results we can achieve during later phases. And there is one approach that is effective in taking EMS company hardware, embedded software, and mechanical design to the next level - Design for X. If you are seeking that kind of service, here are five reasons why you should choose a DfX partner.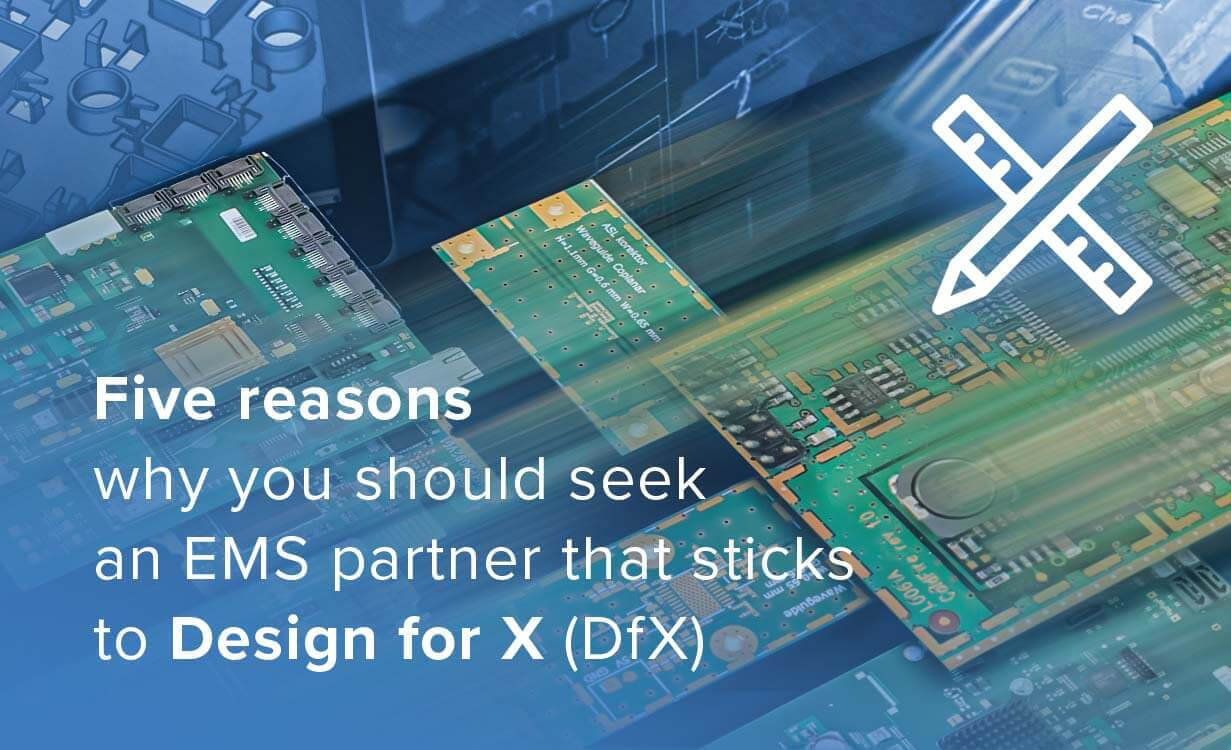 1. Design for X - striving for excellence at every stage
Firstly, what is this mysterious X? Well, the design of any electronics requires extensive knowledge and comprehensive experience. All the necessary product features have to be defined and specified in the Product Requirement Document. This is not an easy job for the designers: they must take into account multiple variables, such as the electrical parameters, EMC, safety, reliability, component availability, and much more. Accordingly, the X means a mindset oriented towards specific features, in particular the aim to achieve early consideration of product development issues, addressing both the design objectives and limitations. This leads to an approach where the whole electronics design team strives to achieve excellence from the very beginning, long before the product meets production.
The design process is oriented towards:
Design for Manufacturing/Assembly (DFM / DFMA)
Design for Cost and Design to Cost (DTC)
Design for Testing/Testability (DFT)
Design for Maintainability (DFM)
Design for Robustness (DFR)
Design for Supply Chain (DFSC)
Design for Safety (DFS)
2. DfX addresses issues early, especially for NPI and the mass production phases
The journey a product takes to the mass market is often split between design houses, those which specialize mainly in the productization of ideas and traditional contract manufacturers. Design for excellence procedures help us to identify all potential bottlenecks at an early stage, during both design and manufacturing stages. For example, when we integrate the embedded software with the hardware, the need for cooperation between hardware engineers and firmware developers becomes inevitable. This can be a challenge sometimes, when the design or software house focuses on their core competencies rather than following DfX. Without a base understanding of the new product introduction process, the product cannot be sufficiently well prepared for manufacturing. One of the goals of DfX is to reduce the number of iterations and defects, by targeting different phases of the product's lifecycle.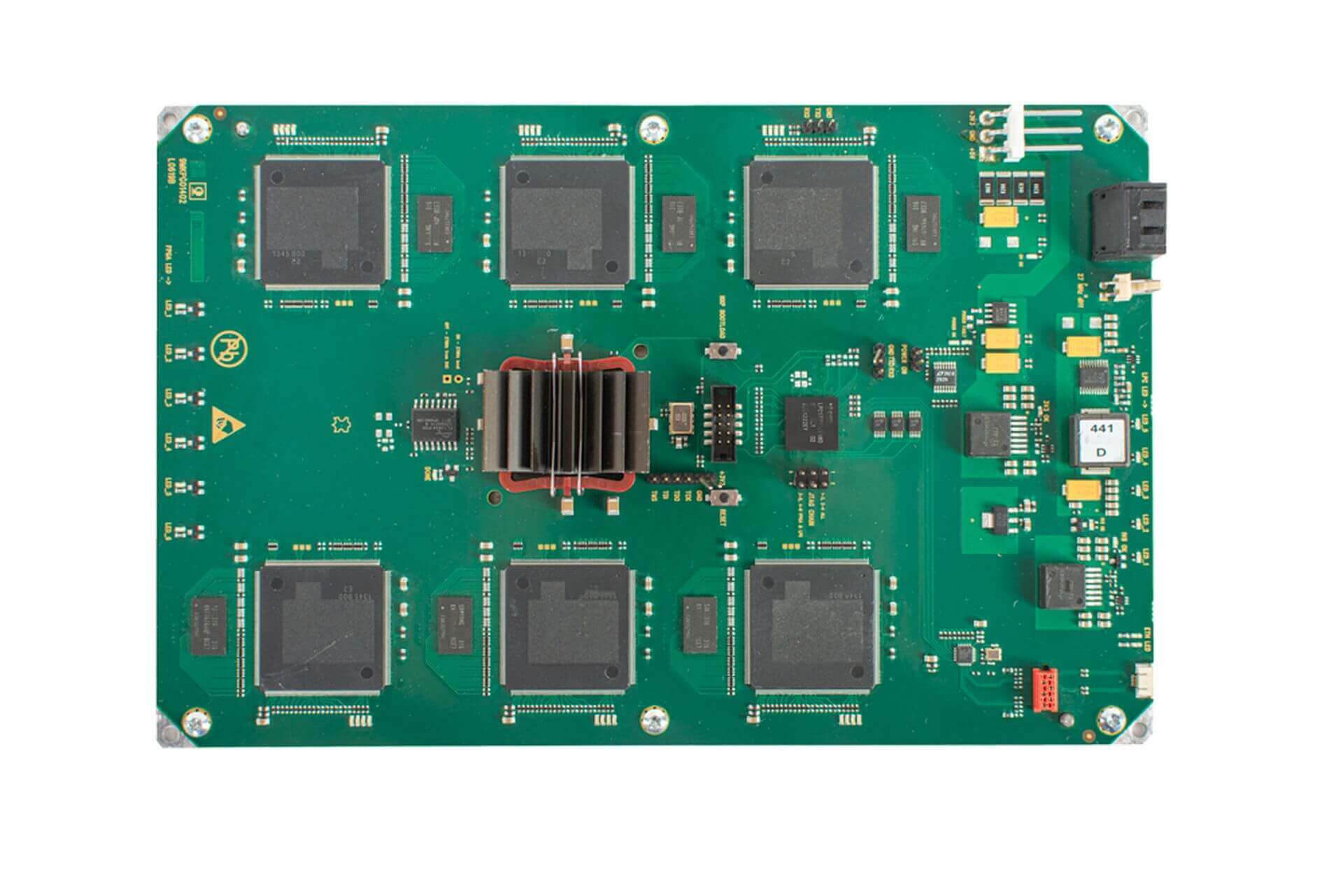 FPGA Baseband Modulator for Set-Top-Boxes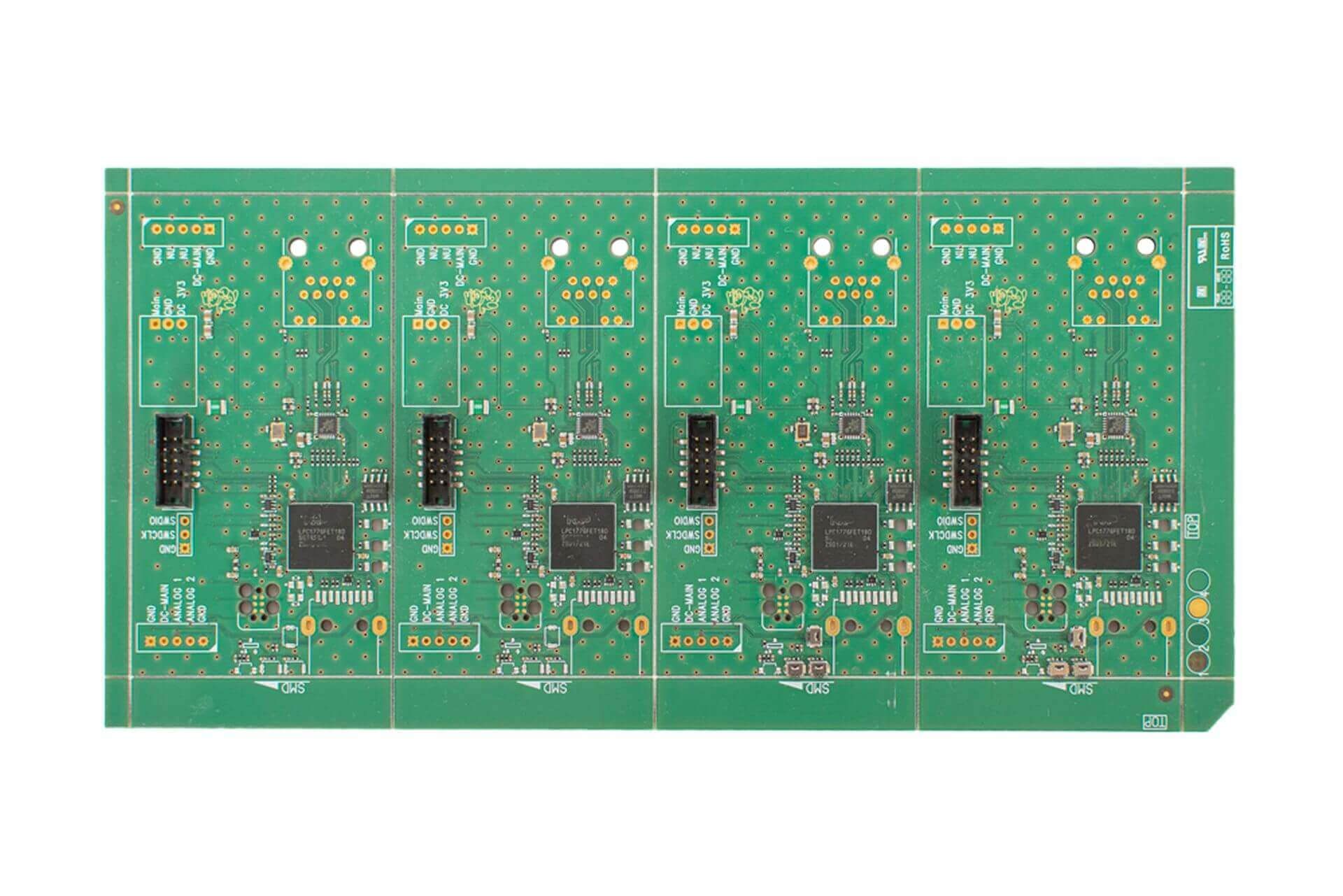 Control unit for DOCSIS monitoring module based on NXP
3. High performance at a lower TCO
There is no serious design without prototyping and simulations. This includes cooperation between engineers and developers in three main areas: hardware, software, and mechanics. Applying all of the DfX rules and guidelines during product development by your potential Electronics Manufacturing Services partner is a pledge that each of these aspects will be well-covered, to ensure high-performance production and low cost across the whole life cycle. Plus, you can quickly validate your concepts thanks to close teamwork, inclusive of every team member's point of view.
5. Accelerated Time To Market
Complete and reliable processing, from electronics product design, new product introduction to mass manufacturing, can shorten the time to deploy an electronic device in the market. What if the Design for Excellence procedures are introduced too late? In that case, any incompatibilities observed during the tests are difficult to resolve quickly. We need to take a step back, to the early concept phase.
For those Electronics Manufacturing Services companies that live DfX, the design and manufacturing phases overlap. As a result, the time to volume production is reduced, as there is no need to reserve space for additional arrangements - everything was established in the Design for Manufacturing (DfM) guidelines.
5. Enhanced quality
DfX procedures ensure that manufacturing processes can be optimised for specific requirements, in line with Total Quality Management (TQM) principles, Kaizen philosophy and Lean Manufacturing. Established guidelines allow the Quality Control team to supervise each stage of the process more effectively – the set of requirements, design, prototyping, manufacturing, supply chain and logistics – together helping to eliminate the risk of creating a non-compliant product and to achieve 99.999% availability for electronic devices.
VECTOR BLUE HUB design services
At VECTOR BLUE HUB we follow Design for Excellence (DfX) procedures to focus on a coherent work method. What's more, we achieve the under-one-roof concept, where we manage all the design and manufacturing services internally, in one place. Thanks to this holistic approach, we can support our customers at every stage of the project: from the productization of concepts, prototyping, new product introduction (NPI) to mass manufacturing.
Our tech-savvy engineers have extensive knowledge and experience in the fields of mechanics, electronics and software design. It is the combination of all these three elements that enables a smooth-running development process. Therefore if you are seeking an easy-to-do-business-with design partner, request a free consultation today!